Botan Web - botan.io

ONE FUNCTION CALL TO RULE THEM ALL
Get retention, segmentation, cohort analysis and other stats in real-time by calling a simple function from your bot's code.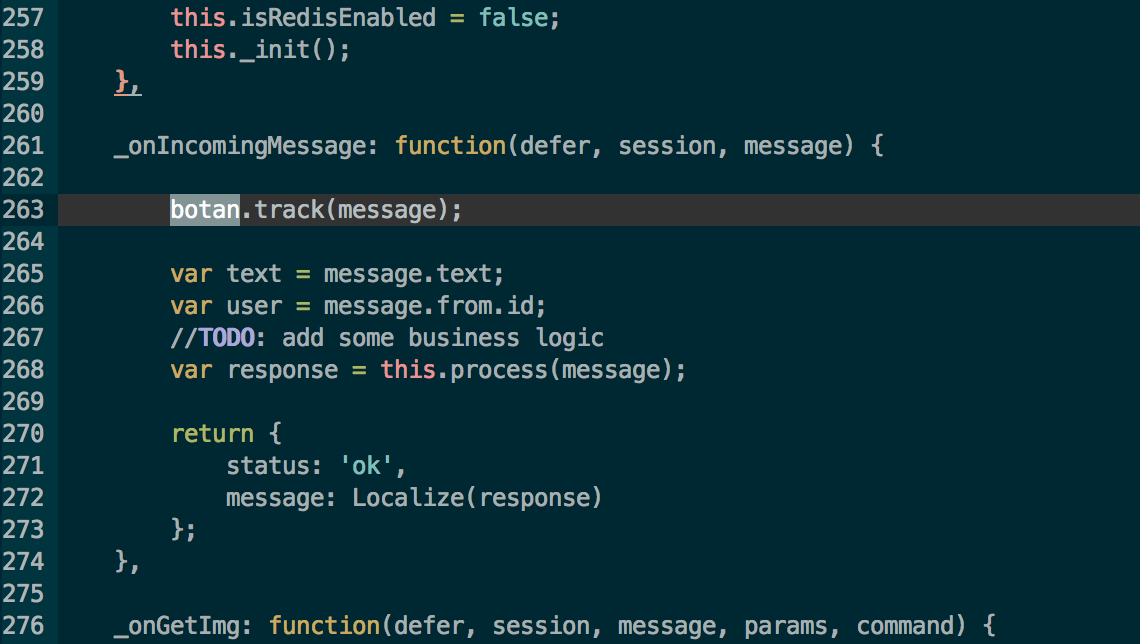 WE BELIEVE IT MUST BE FREE
Other solutions want you to pay thousands of $$$ to analyze your bot's activity. We don't.
Botan is based on Yandex.AppMetrika – a proven product analyzing more than 800 million of events per day.
Interested?
Have a look at Botan SDK and get your hands on it!
If you have any questions, feel free to email us at team@botan.io
We will be happy to answer them, as well as listen to your feedback!