My Poker Bot
MyPokerBot lets you play ♠️♥️♣️♦️ Texas Hold 'em Poker with Telegram users at a 5 person table.
MyPokerBot is Top 1 bot in Telegram Store Bot with over 18.000 MAU (Monthly Active Users) and 78.000 registered accounts. It was launched on 19th August, 2015.
This awesome Bot lets Telegram users play Texas Holdem poker with their friends and random people at private and public tables that seat 5-9 people within Telegram messenger interface, using custom bot keyboard, without the need to install additional app.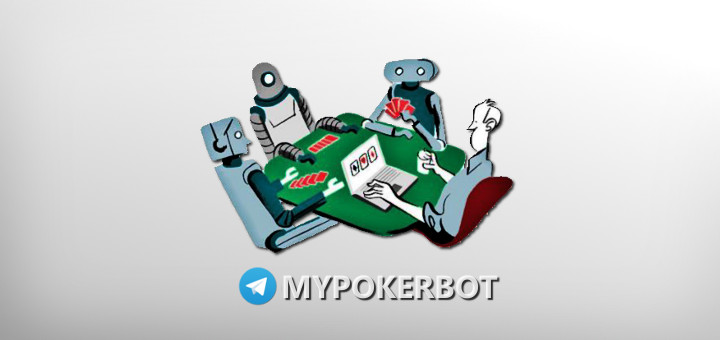 STATS
Bot is available in 14 languages and over 500 new users are signing up daily.
On average 6000 poker deals are played daily

Registered users: 78.000

Top 3 languages in MyPokerBot are Russian, English and Italian.
· English: 24.0%
· Russian: 22.5%
· Italian: 13.0%
MYPOKERBOT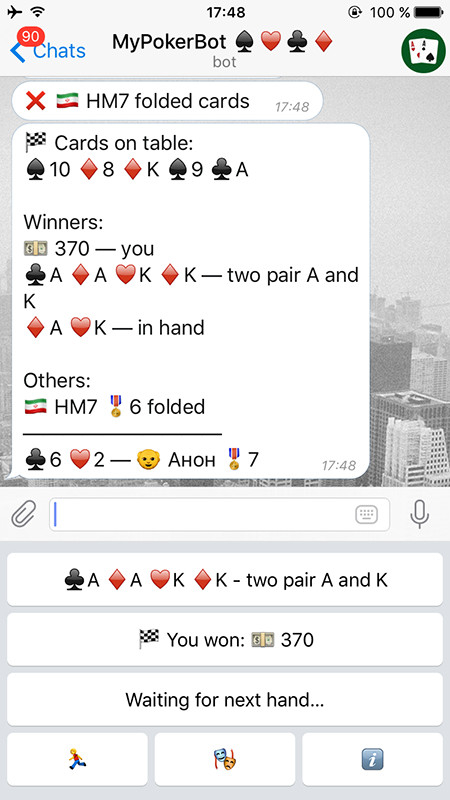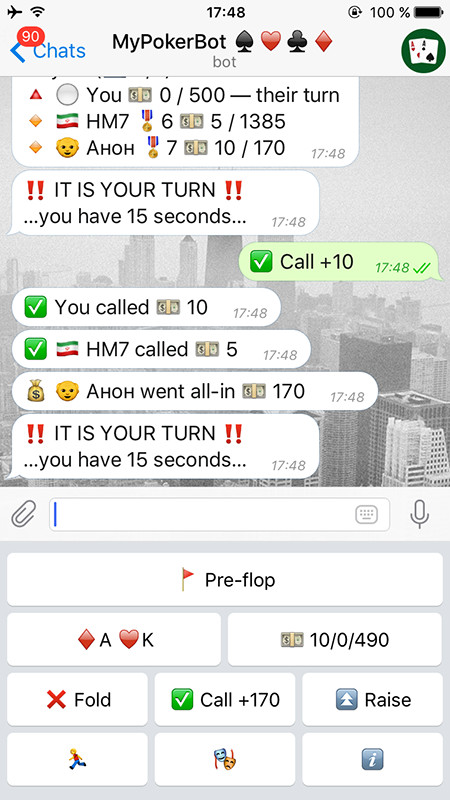 MPBot DEV TIPS
How does one get to the StoreBot.me top?
Quality of the Product
Localization (MyPokerBot is available in 14 languages)
Filtration of negative reviews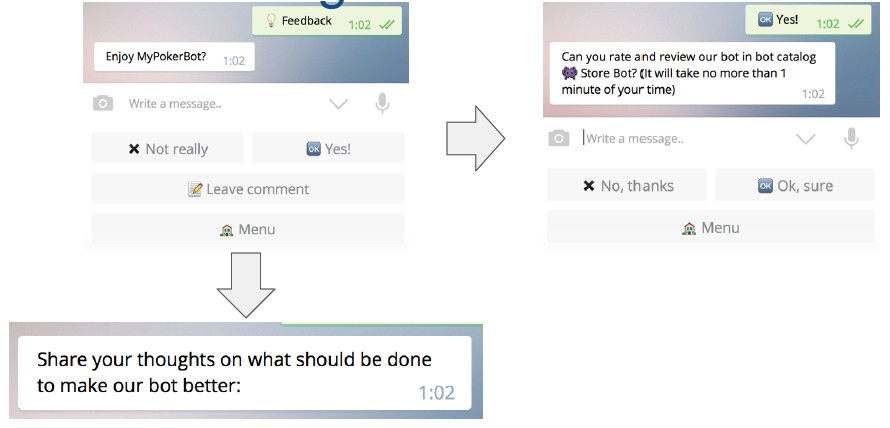 Contact with authors of negative reviews
Your bot use case: repeat use and engagement time
FUTURE MONETIZATION
Donations via PayPal in exchange for chips
Poker tournaments in the future
Payment API from Telegram
Poker monetization on Facebook (Zynga results)

· Zynga Poker = 18% of revenue in Q4 2015
· Zynga Q4 2015 revenue = 186M Dollars
· Check the site out
WHAT IS NEXT?
Integration of BOT API 2.0 features
Sit and Go Tournaments
Other entertainment bots
MORE
Via Telegram Geeks